NEW ACCOUNTS: 2 OR MORE LICENSES IN THE CART
1.We will not display the name field as there are more than 2 licenses of the same course in the cart. This indicates that the customer is buying for a group of people.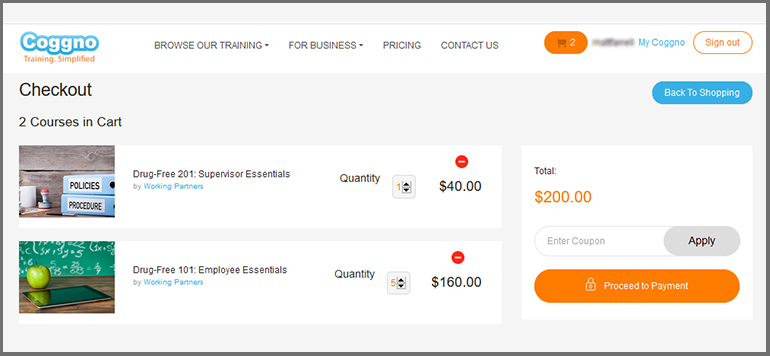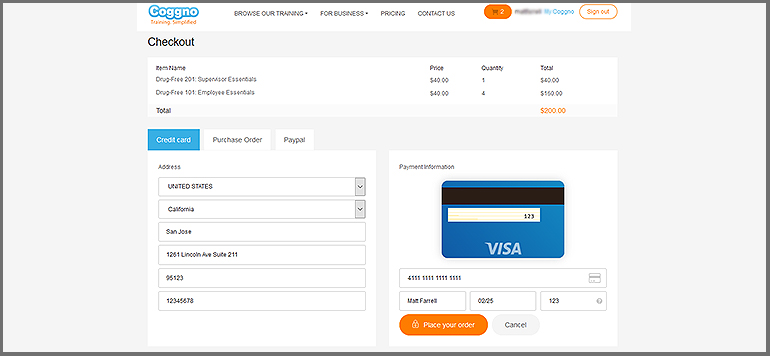 2. Once payment is successful, the system displays the Business Account Setup where the customer is required to choose a Training Kiosk or Training Hub. There is no option to cancel or skip.
You can set up a business account to manage everyone's training in one place. Choose a Business account type below.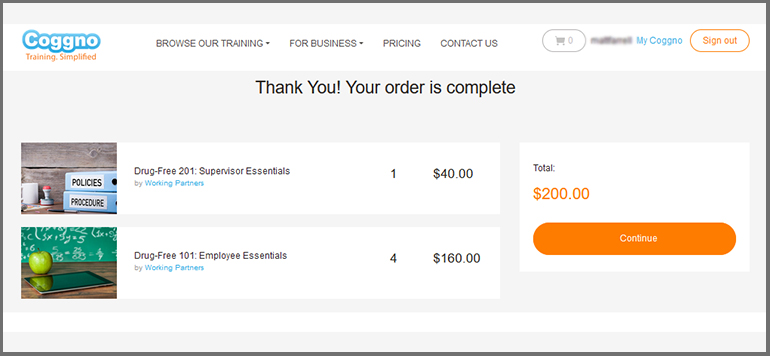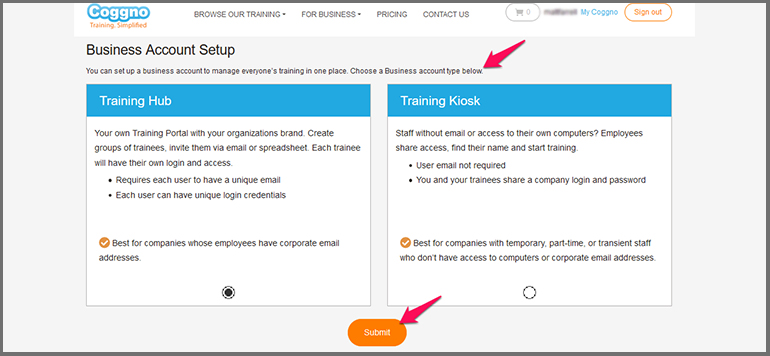 3. The system will notify the buyer that the account has been converted to Training Kiosk or Training Hub.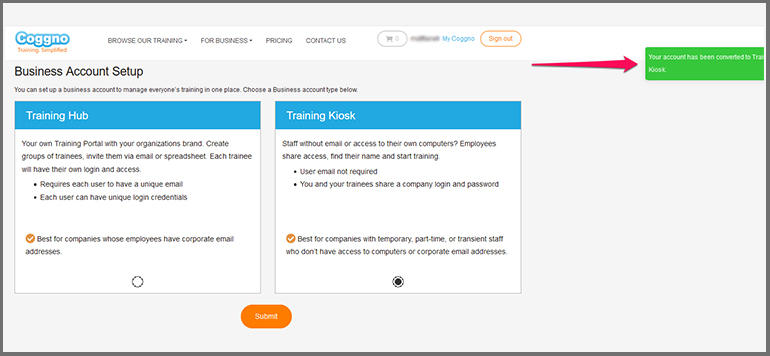 4. The Guide displays as the customer is taken to the account.
(sample account: Training Hub)