One (1) License in the Cart
A name field is available for customers to enter a recipient's name if they are purchasing for somebody else and they'd like the certificate to be generated under the recipient's name.
Buying a course for someone else? Enter the Name as you would like to appear in the certificate, then click Proceed to Payment.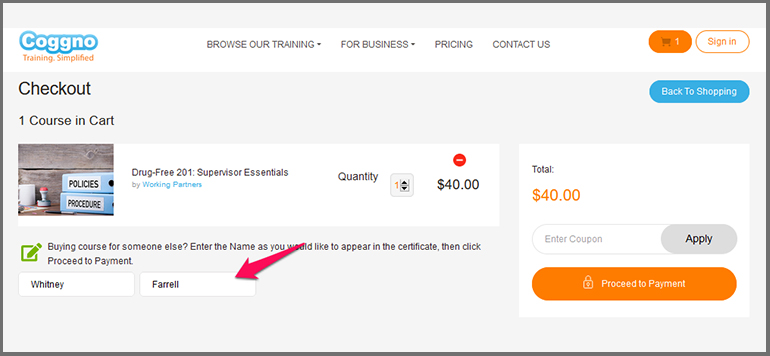 1. The system will display a notification about the name change below the cart.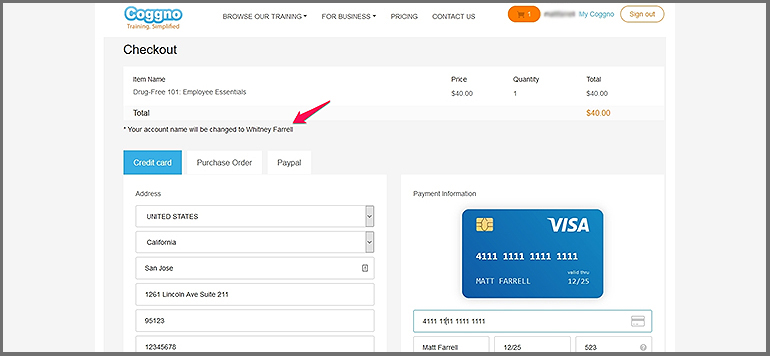 2. The employee's / recipient's name is reflected in the account.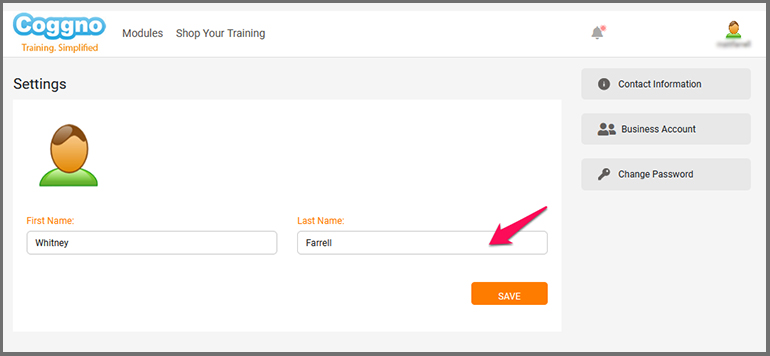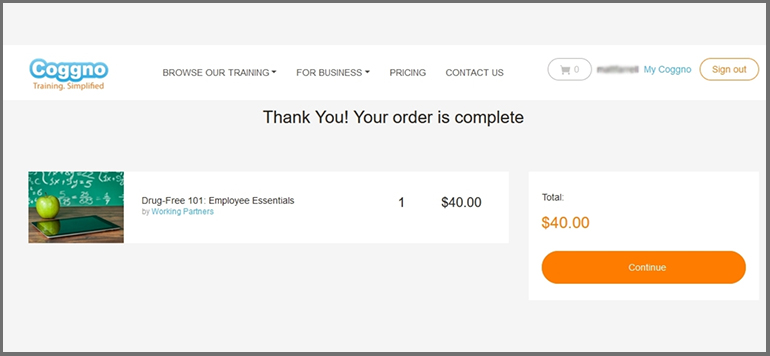 3. The option to convert to a Business Account will also display after the Thank You page. This is mostly applicable for customers who are buying for themselves but plans to train people in the future. This will show they can create a group account should they decide to purchase more licenses or courses and manage employees. They can Skip if a business account is not applicable to them.
Have more staff who need training? You can set up a business account to manage everyone's training in one place. Choose a Business account type below or Click Skip to do this later.