One (1) License in the Cart
This process applies ONLY if you're buying the course for someone else. Once you put a name in the Buying course for someone else name field, the account will be under that person.
1. Type the name of the person in the name field then click the Proceed to Payment button.

2. The system will display a notification about the name change below the cart. Fill out the necessary information for the payment. Click the Place your order button to purchase the course.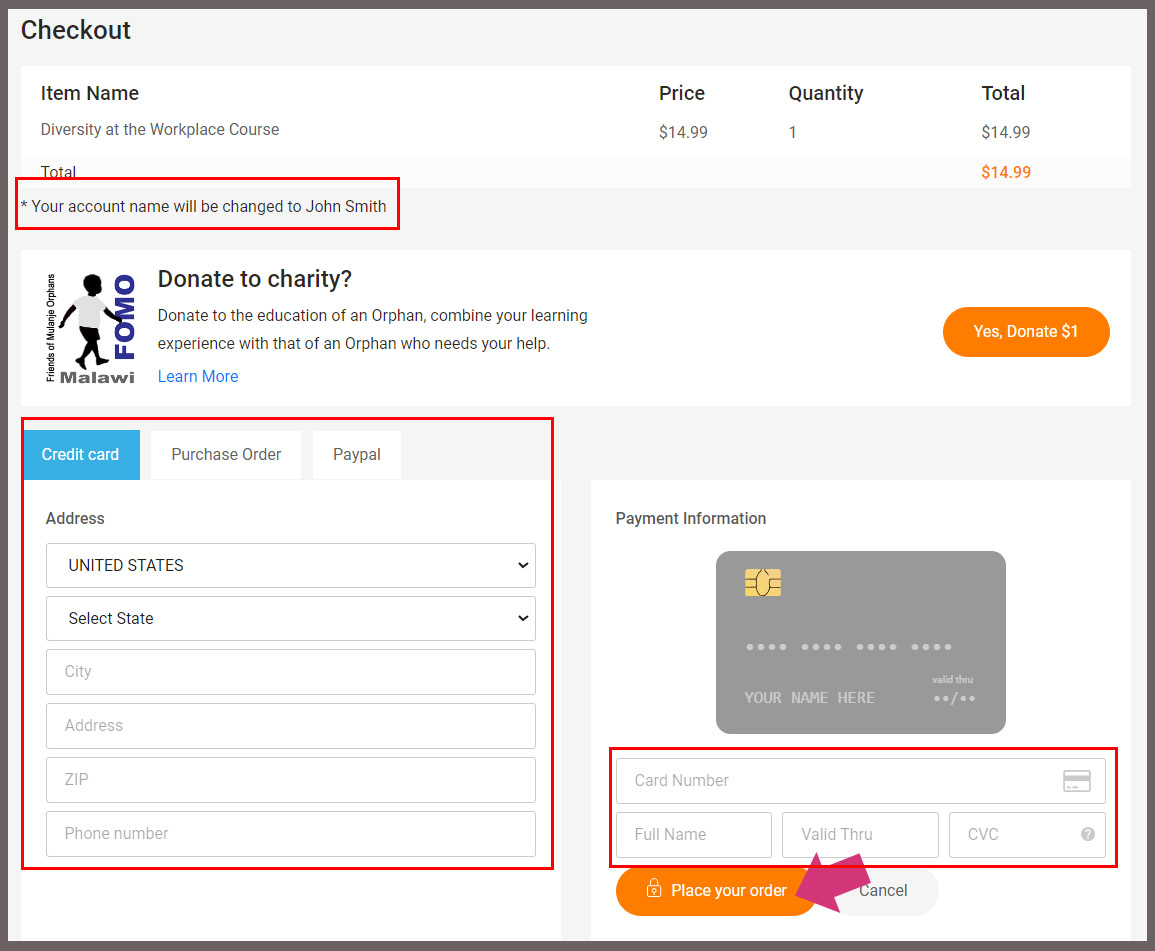 2. The employee's / recipient's name is reflected in the account.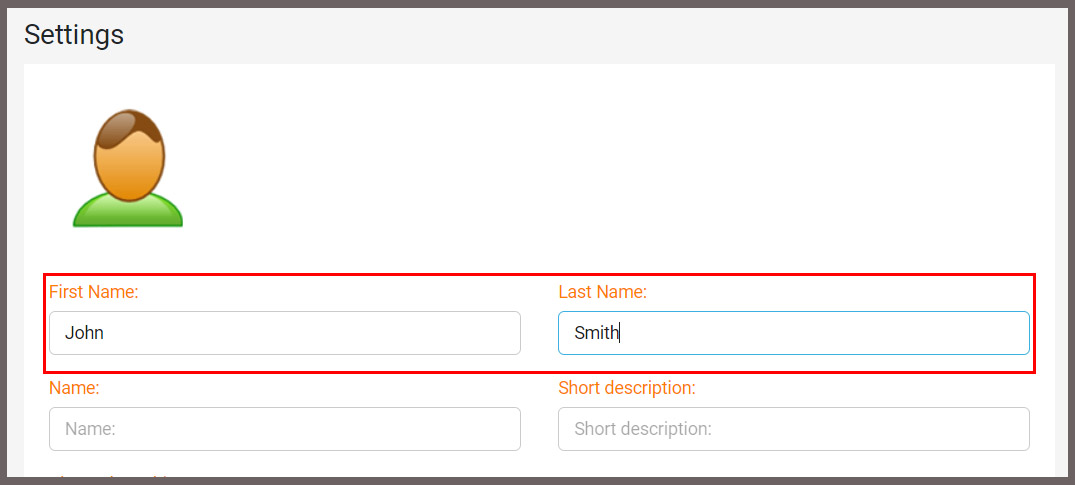 *If you're a new user and want to purchase training for yourself and your employees, please refer to this link - https://coggno.zendesk.com/knowledge/articles/360059761411/en-us?brand_id=129734.