Invite User
Add in your learners' email addresses in the invite user field, and they will receive automated emails informing them that they have been added to your LMS and to that specific group, and with a link to self-register. Once they created their accounts, they will be able to access the courses you've assigned to them.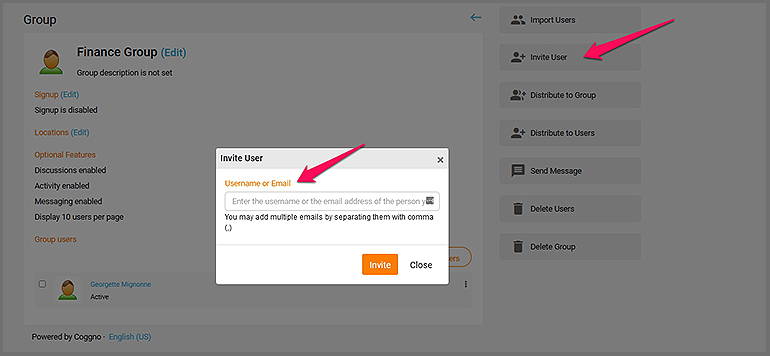 By checking the box next to their name, you can designate one or several people in the group as the group administrator, which gives them the ability to look down into the group and see the activity, reporting, and results of the members of the group.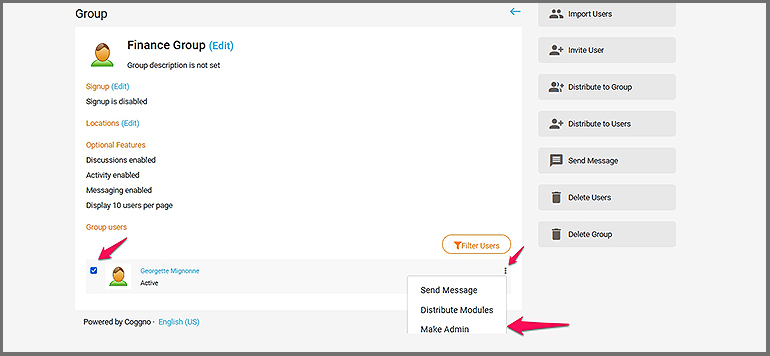 NOTES:
You can delete Users individually by clicking on the Delete Users link
If you no longer have use of the Group you created, you can Delete the Group entirely.
If you have more trainees in the group than the number of licenses to a course you have purchased, you can always purchase additional licenses