(Make sure you have enough licenses in your account to recertify yourself or your employees. 1 license = 1 user.
To buy more licenses, please see https://coggno.zendesk.com/entries/22050744-How-to-Buy-More-Licenses)
For User:
1. Click course title and the next page on the right-hand side - click Reset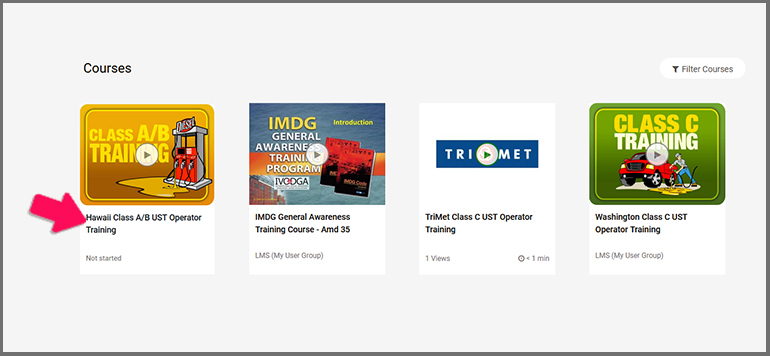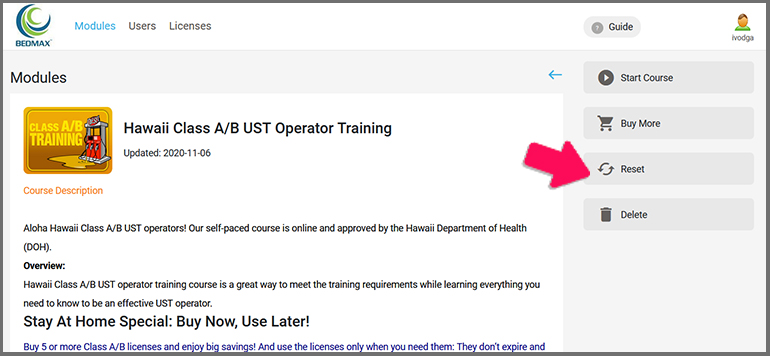 3. Click OK to confirm. The system will inform you that the "old" module has been removed.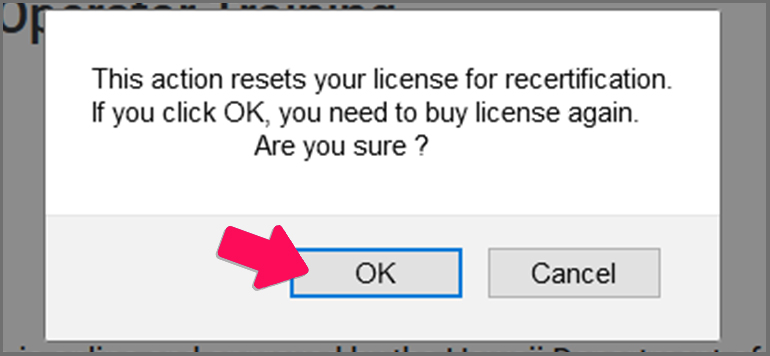 4. Go back to the first page (Click your avatar and on the drop-down menu, click "Home") where the names are listed, click Name, and the course has been automatically distributed to the account.