CNA online courses come with a course registration survey (Preliminary) and a course evaluation survey (Final).
Click on the Survey tab to take you to the course registration survey. Enter your information and click Save to submit your details. Please note that the registration survey must be completed or the course will not start.
Here are screenshots to guide you: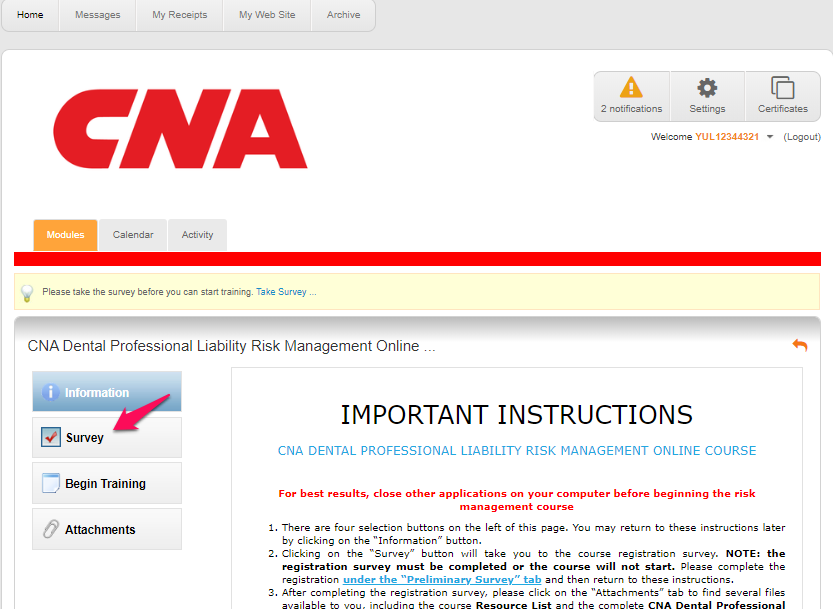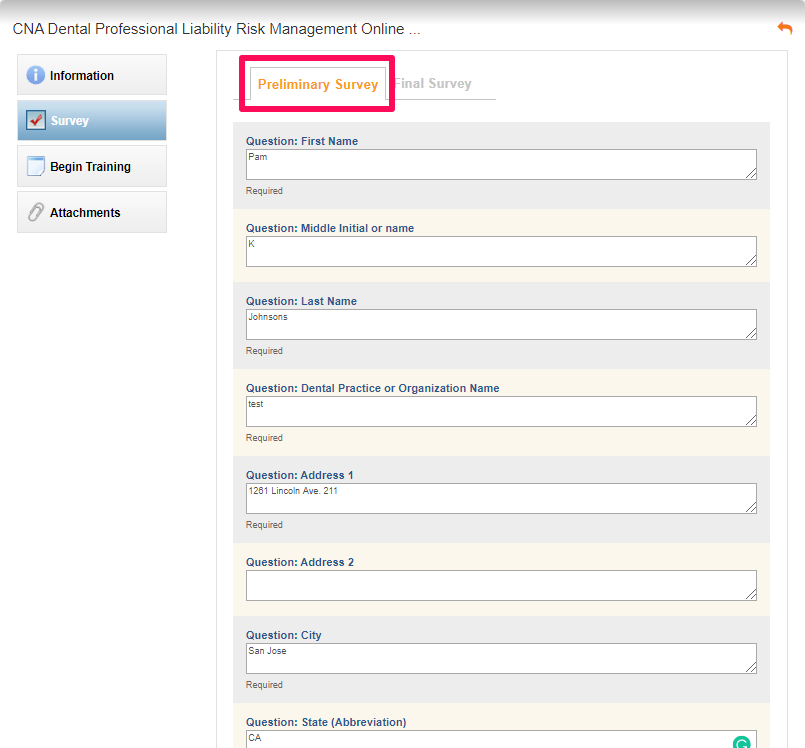 The course evaluation (Final Survey) will be enabled after you finish the course and your certificate will be generated after you complete the survey. Please note that your certificate will not be issued unless you fill up the survey.