We have added some additional features on changing certificate templates. These changes applies to all certificate templates like , Master certificates, Course certificates and Group certificates.
When you try to upload new certificate template file to replace existing,
A confirmation box, in which user who changes have to enter the exact certificate name, will appear.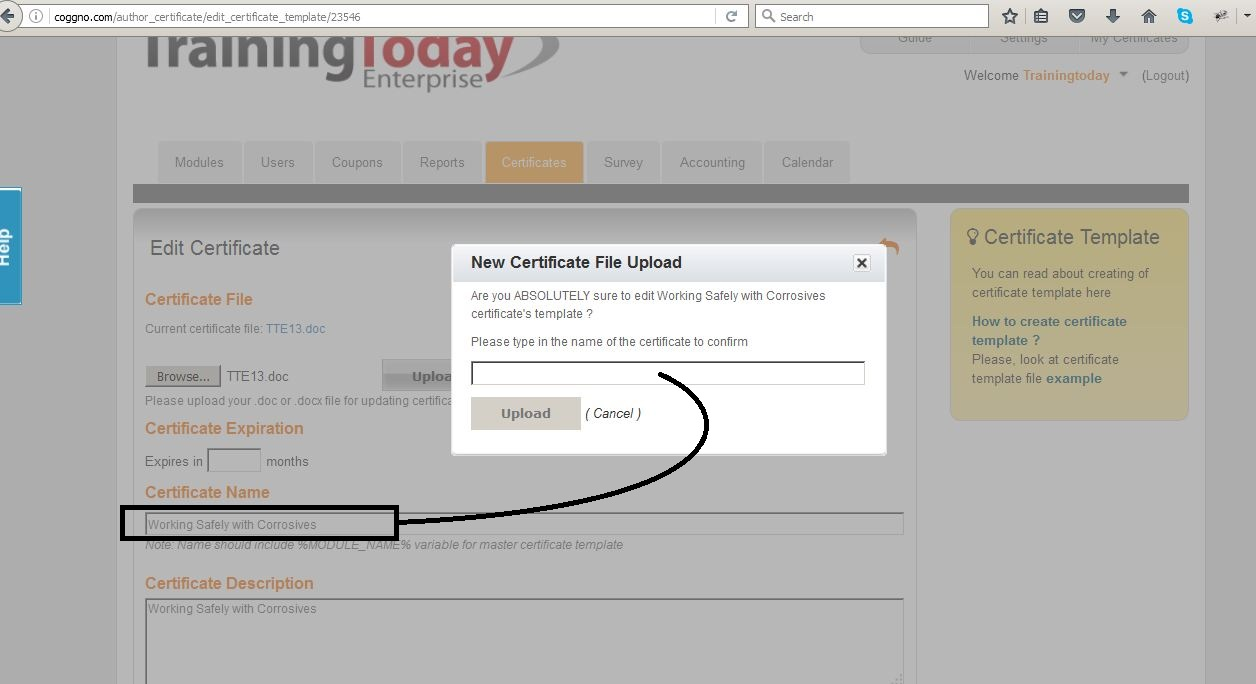 History of previous changes. This tab shows up only if there where changes in certificate template after the initial upload. This can be seen in certificate detail page. When you click the change history link, it will take you to history detail page which have more information on change.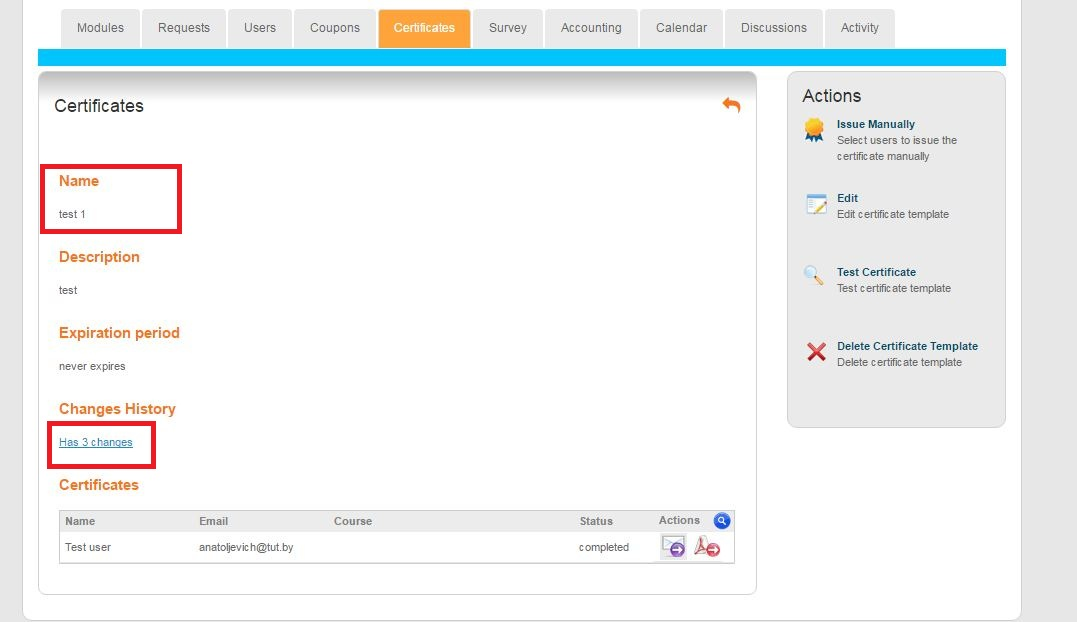 Previous versions of certificate templates can be downloaded.
When you click on history tab, it takes you to the change history page. There you can click on associated template file to download.