You can create Libraries or Collections to group similar topics of your training so you can easily search & access them.
1) Under Libraries, click on the pencil icon to create a Library.
2) Enter the title or name of your Library in the field.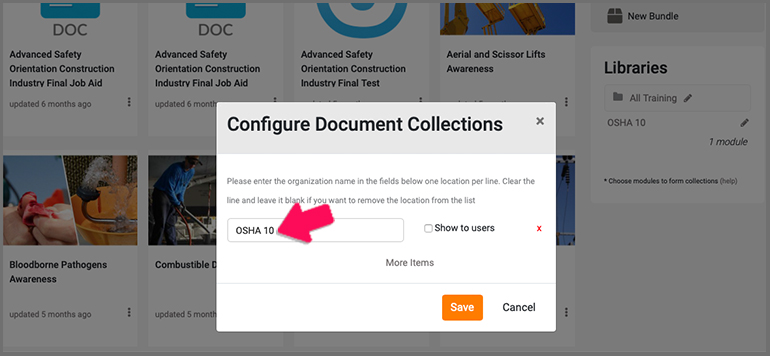 3) Click the Pencil Icon and select the modules and courses that you want into the Library you created.