To purchase a course, please do the following steps:
1. Choose the course you want to purchase and click Add to Cart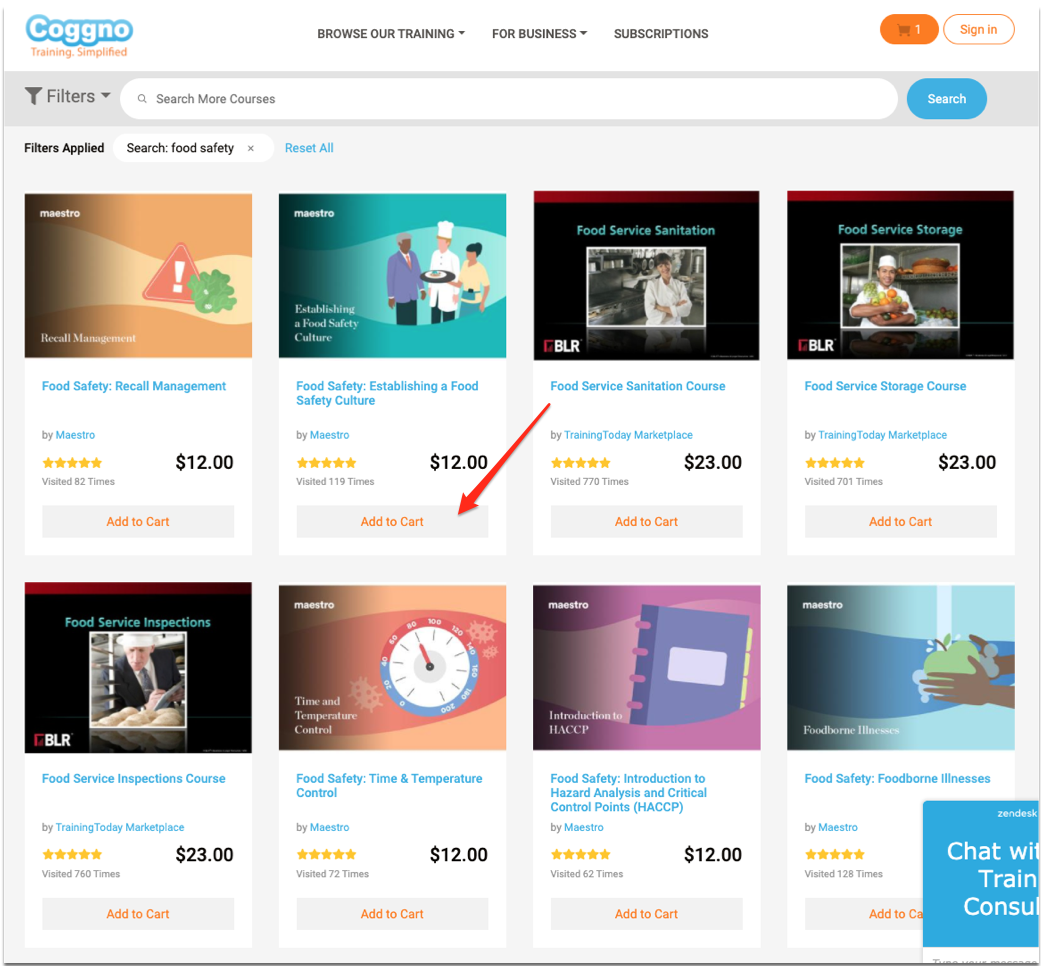 2. Enter the number of licenses you need and click Proceed to Payment. Enter the coupon code in the field if applicable.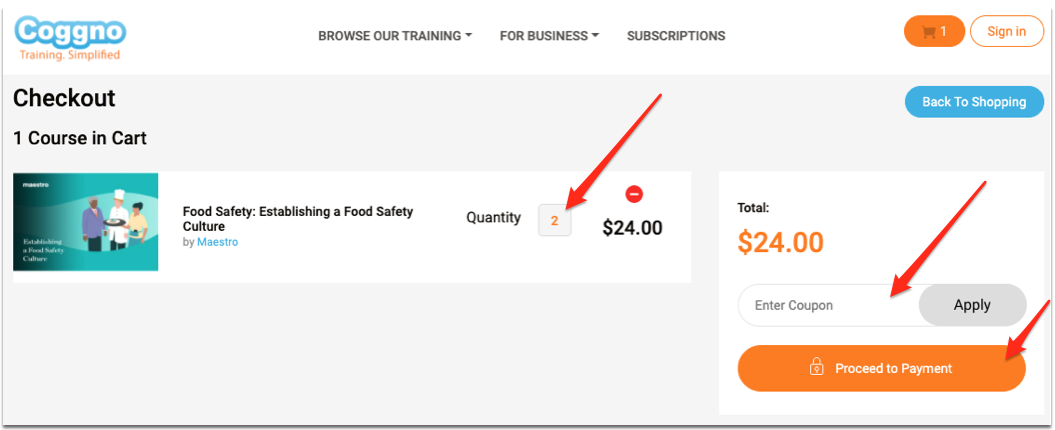 3. You can pay via a Credit Card, Purchase Order (PO), or Paypal.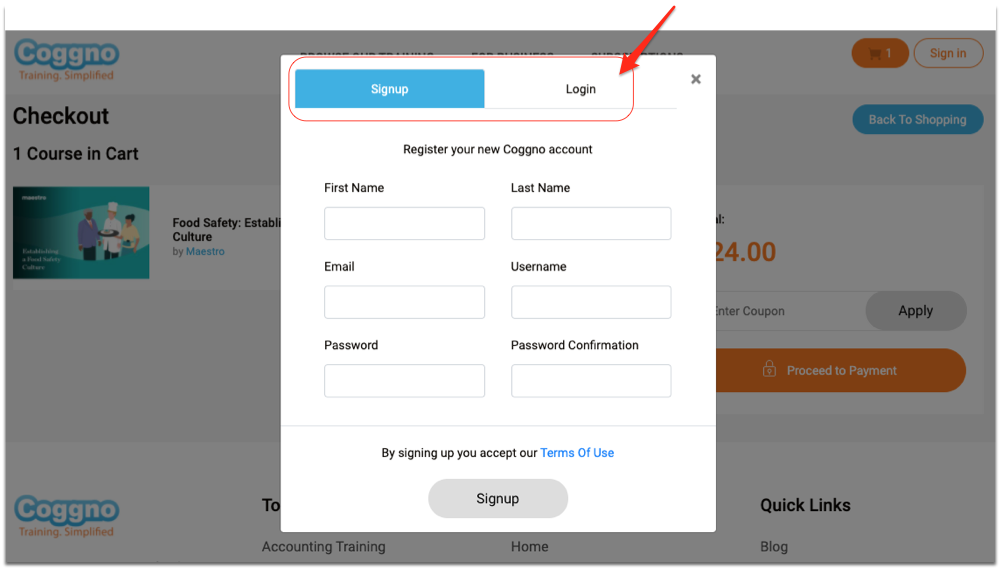 4. Click Purchase Order, enter your information, and click Place your order. A confirmation email will be sent to you with the details of your order.