You can set-up a company or business account where you can easily distribute training to your employees
1. Purchase your course
2. At Checkout page, review your cart (licenses and amount)
NOTE: If you are just buying 1 license but you want to distribute it to your employee or you plan to purchase additional licenses in the future, check the CHECKBOX --> Buying this course for someone else? (A business account will be enabled so you can assign the training.). You will be prompted to choose a Business Account (see #6 below).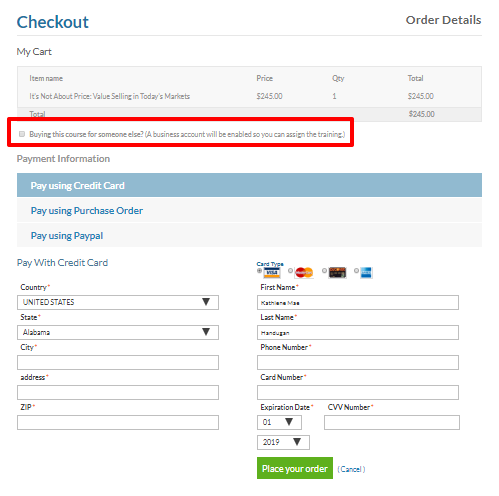 3. If you don't have an account at Coggno yet, register by clicking on Create a New Account. If you already have an account, enter your Login (username) or Email address and Password
4. Choose a payment method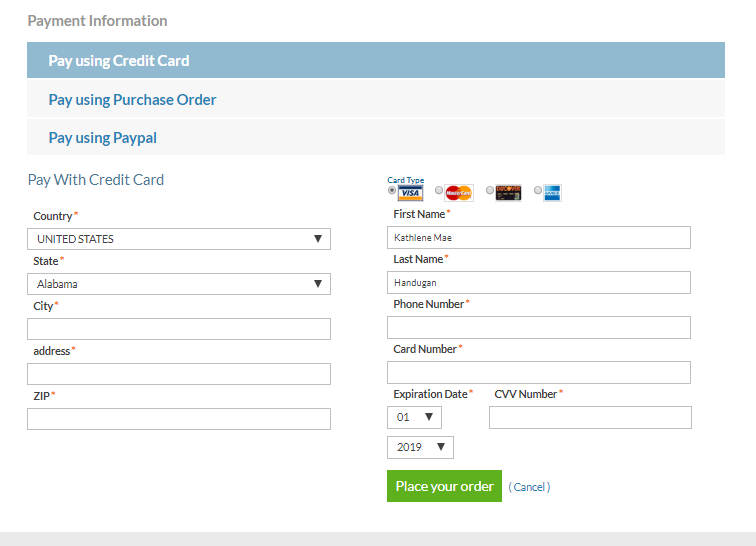 5. The system will confirm that you have completed your purchase.
6) After you submit your payment, the system will prompt you to create a Business/Company Account - how you are distributing the courses to your employees. There are two (2) types of interface/accounts you can choose.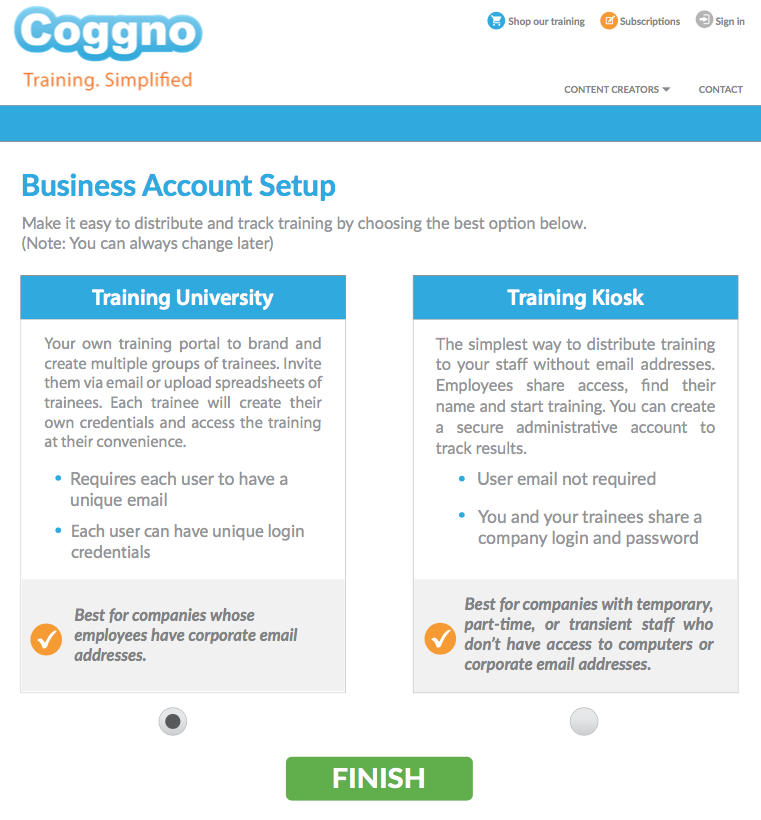 Training University
Your own training portal to brand and create multiple groups of trainees. Invite them via email or upload spreadsheets of trainees. Each trainee will create their own credentials and access the training at their convenience.

Best for companies whose employees have corporate email addresses.
Training Kiosk

The simplest way to distribute training to your staff. Employees share access, find their name and start training. You can create a secure administrative account as well to track results.

Best for companies with temporary, part-time, or transient staff who don't have access to computers or corporate email addresses.

Click this link on how to add users to your Training Place/Kiosk: https://coggno.zendesk.com/entries/21716202-How-to-add-Users-on-Coggno-Training-Kiosk