1. Go to the Coggno Marketplace (http://coggno.com/) and search for the training you need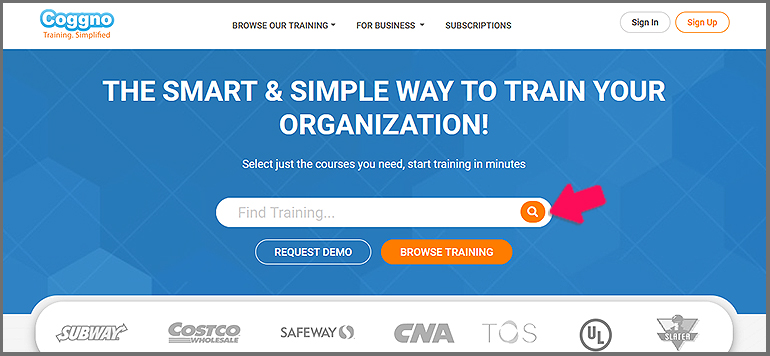 2. Click "Add to Cart"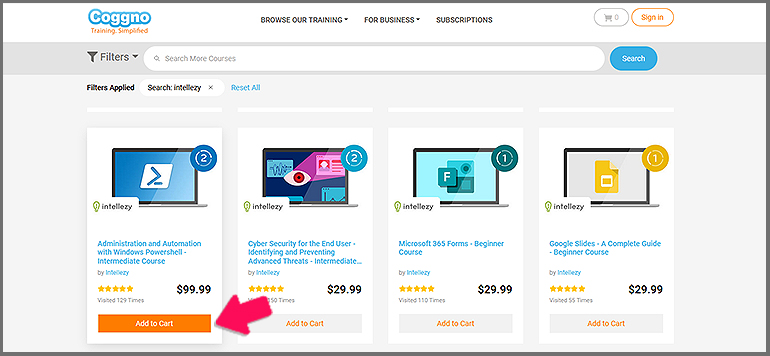 3. Enter your 1. coupon code and 2. Apply then 3. Click Proceed to payment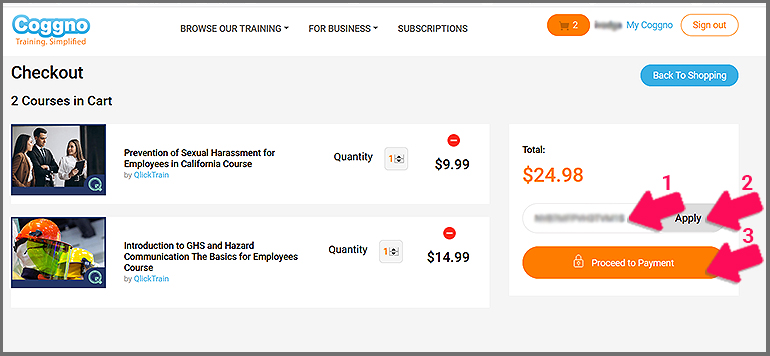 4. Note: Upon check-out, if you're not logged in to your account, the system will prompt you to Sign-up or Log-in. To proceed, enter your credentials on the fill up form.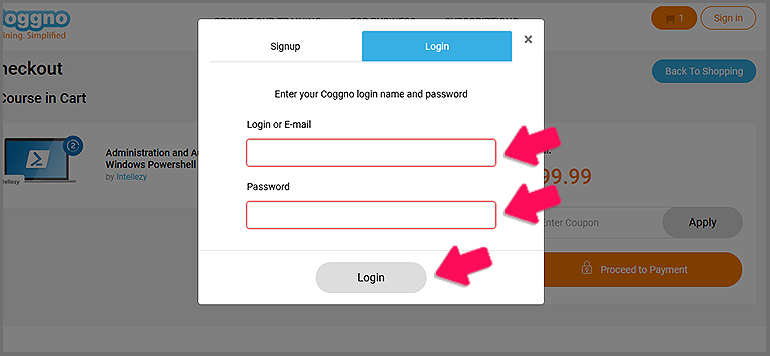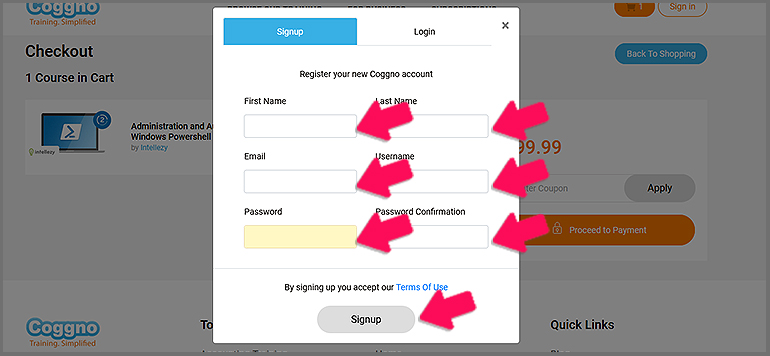 5. The course you've chosen automatically distributes to your account after check-out.