1. Go to Coggno's website (https://coggno.com/).
2. Click on Browse Courses.
3. To find a course, you may type the title in the Search More Course field and click Search.
4. Click on the Add to Cart button.
5. If you're ready to check out, click on the Cart icon at the top of the page.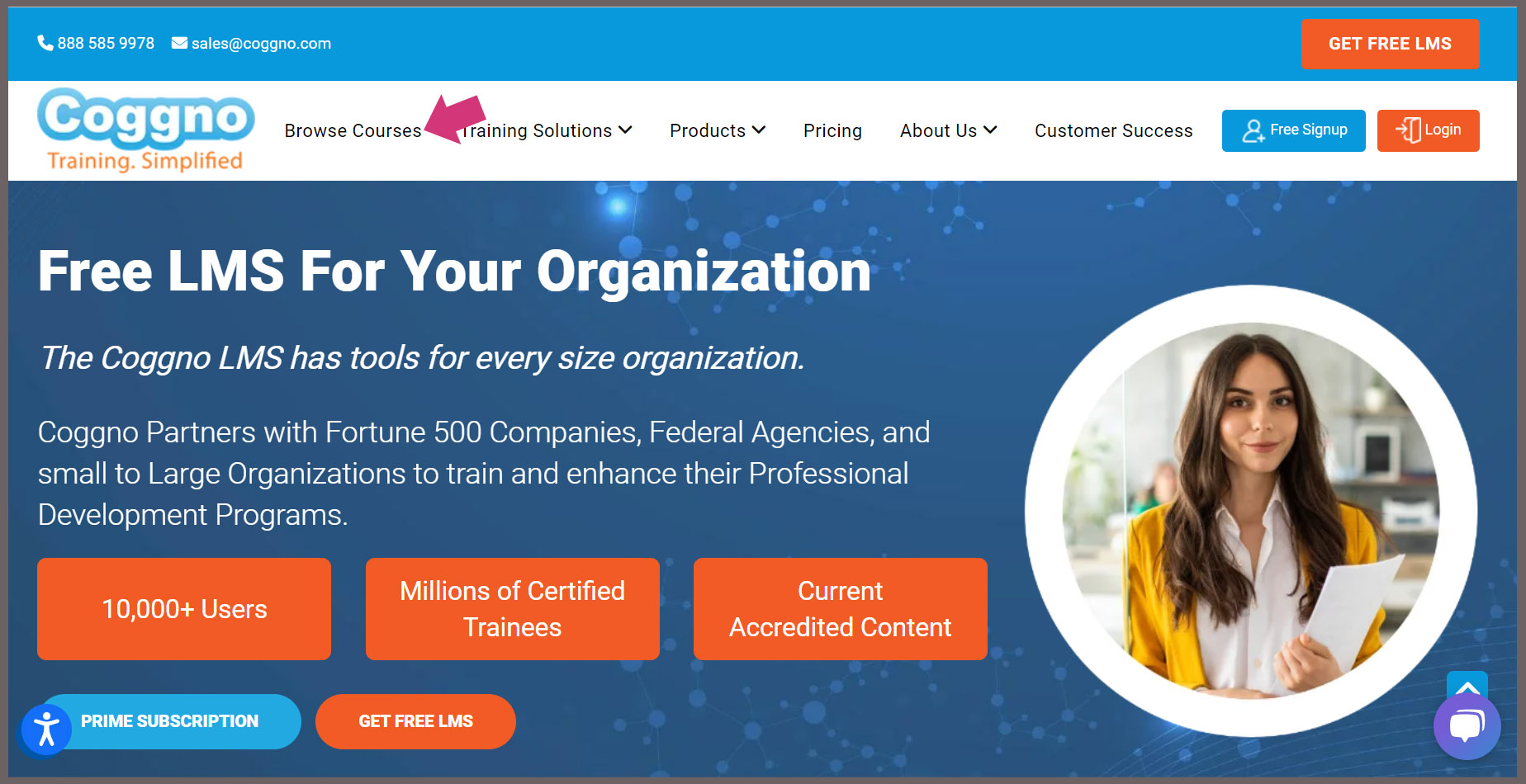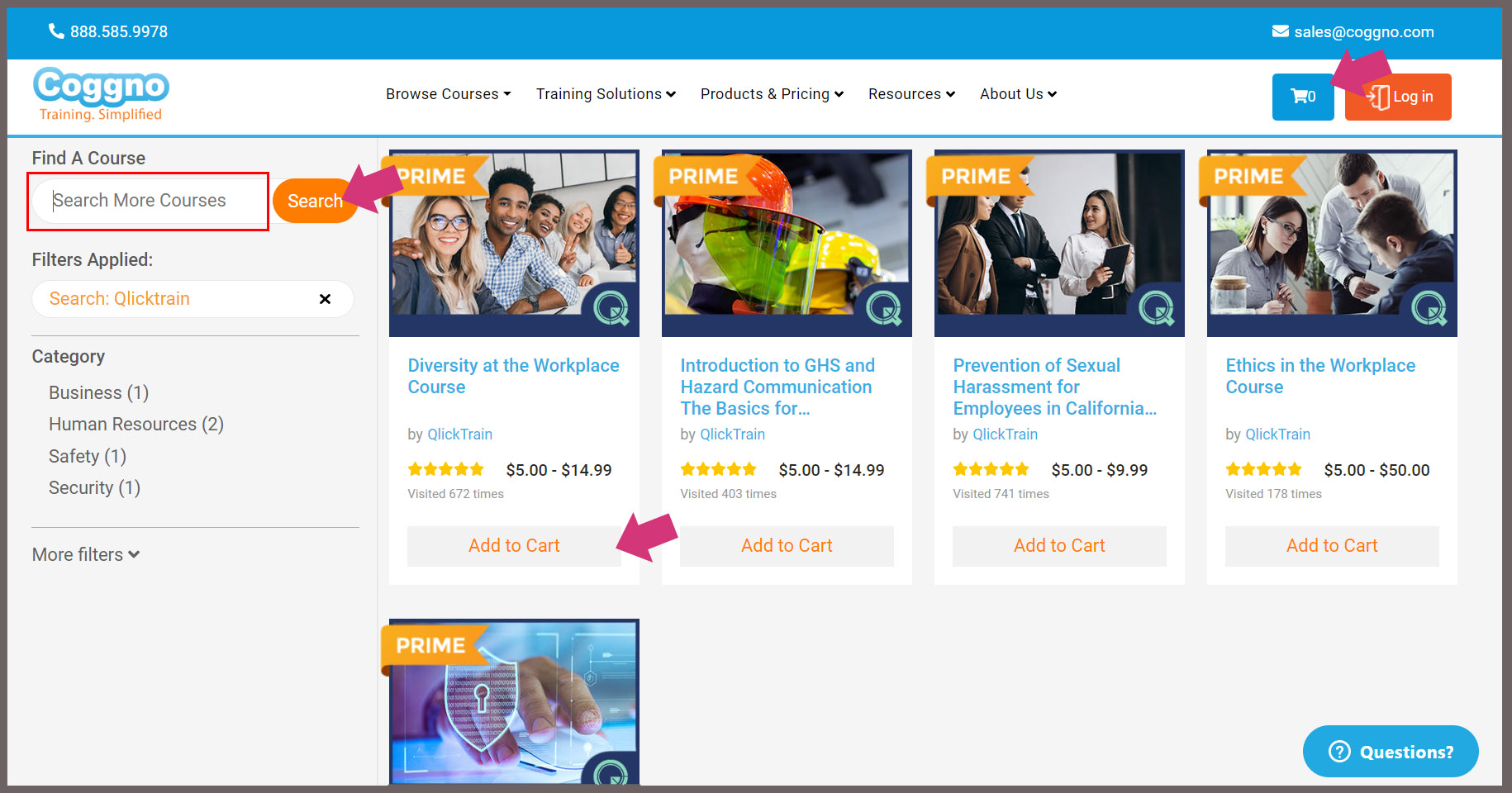 6. Adjust the number of courses according to the number of licenses needed (using the arrow up and down button). If you have a coupon, you may paste it into the Enter Coupon field. Click Proceed to Payment.
NOTE: PLEASE AVOID PUTTING A NAME ON THE "BUYING FOR SOMEONE ELSE" PORTION OF THE CHECKOUT PAGE. ALWAYS ADD USERS INSIDE THE ADMIN ACCOUNT.

Note: Upon check-out, if you're not logged in to an account, the system will prompt you to Sign-up or Log-in. If you don't have an account, you may choose Signup but if you have an account, you may choose Login.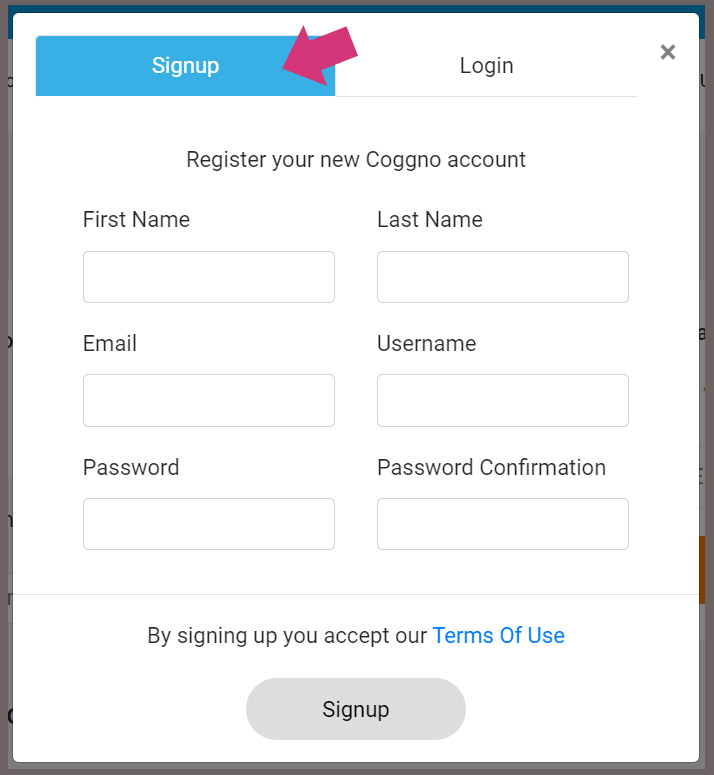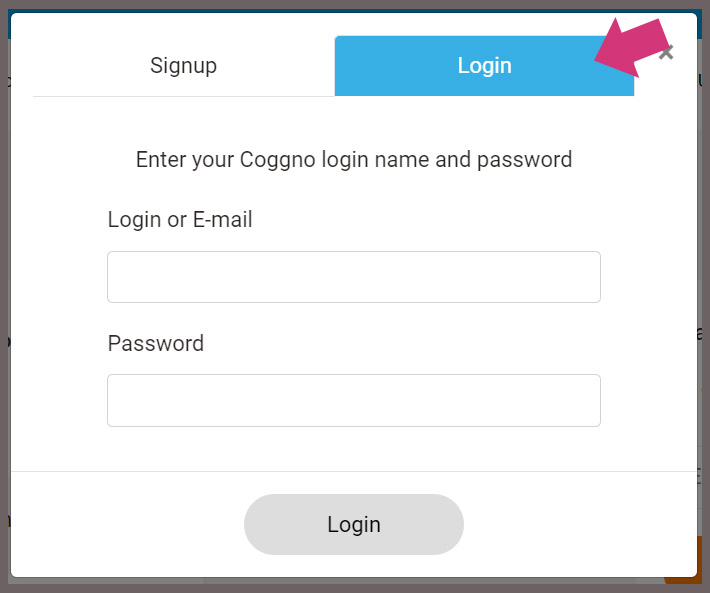 7. Choose the mode of payment, fill out the necessary information, and click the Place your order button.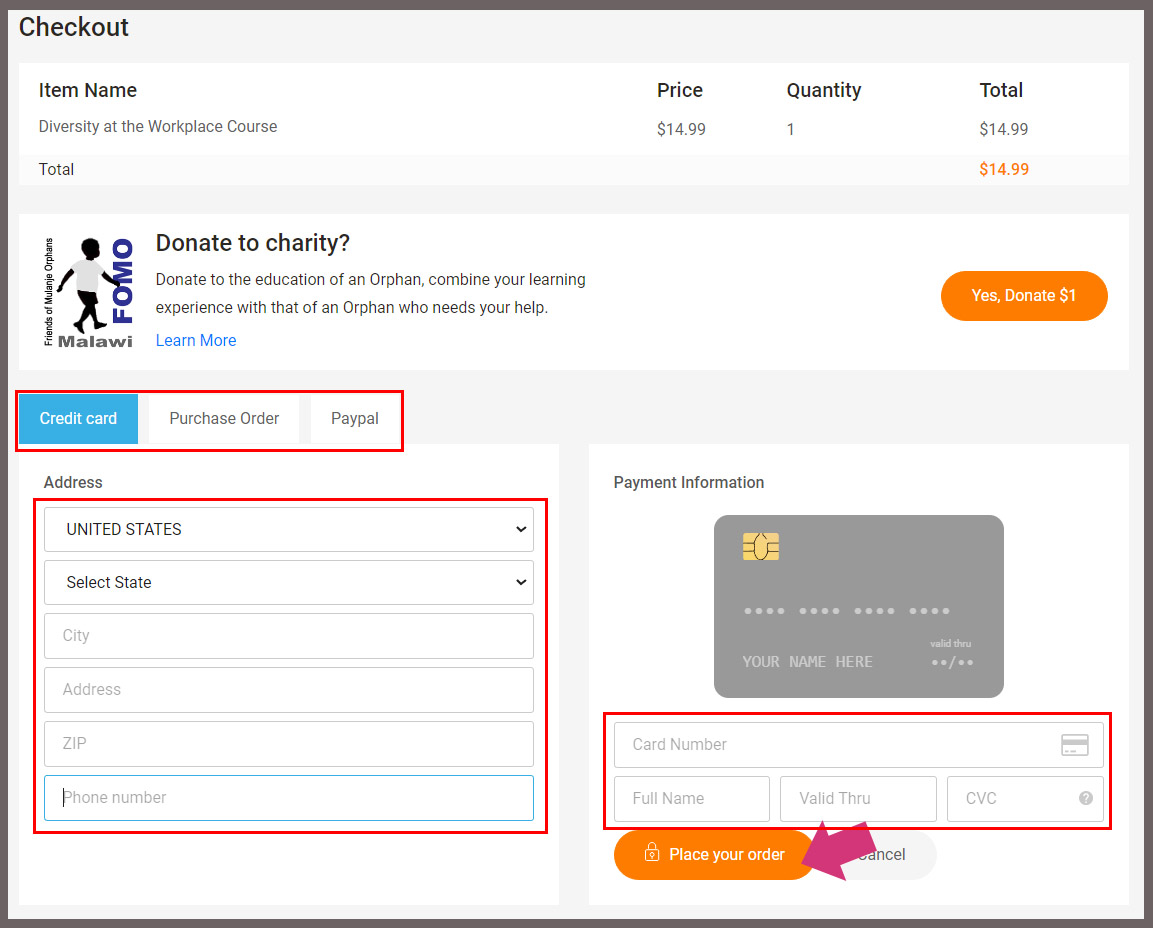 8. Your course is now available in your account. Click on Continue to be routed to your account.