The Training Kiosk enables you to purchase and distribute training to your employees without the need for them to use email addresses or create individual accounts.
For new users, enable the Training Kiosk by checking the Business Account Setup during the check-out process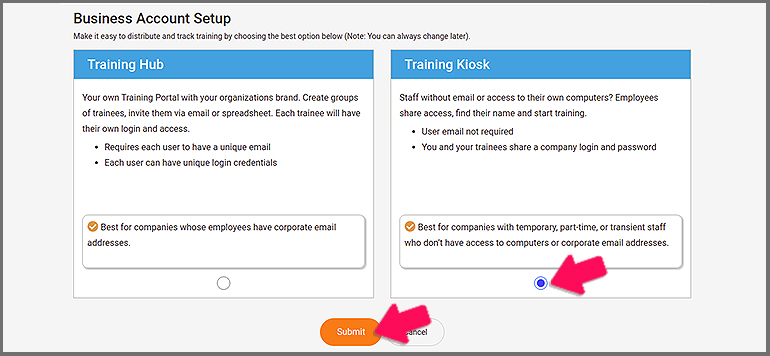 For existing users who bought 2 or more licenses, you can convert your account to Training Kiosk by clicking the Modules and Click the Course title then, My Training Kiosk.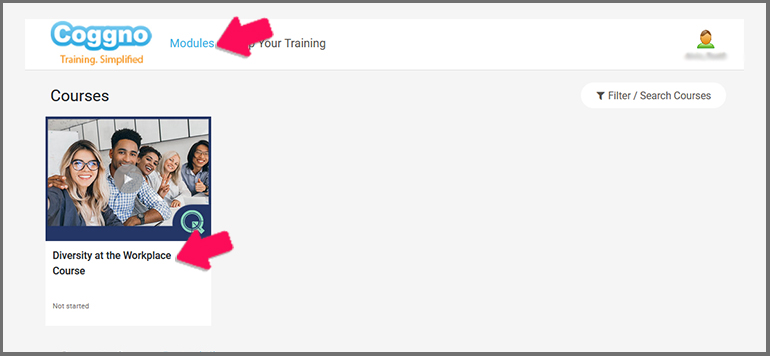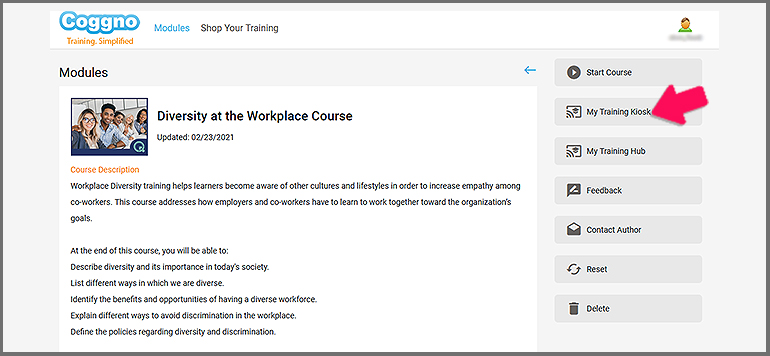 Click Convert to confirm the changes.