To find and download your certificate
For Individual Accounts:
1. Login to your account.
2. At the topmost right of your screen, click on the drop-down menu.
3. Click here and you will see the Certificates.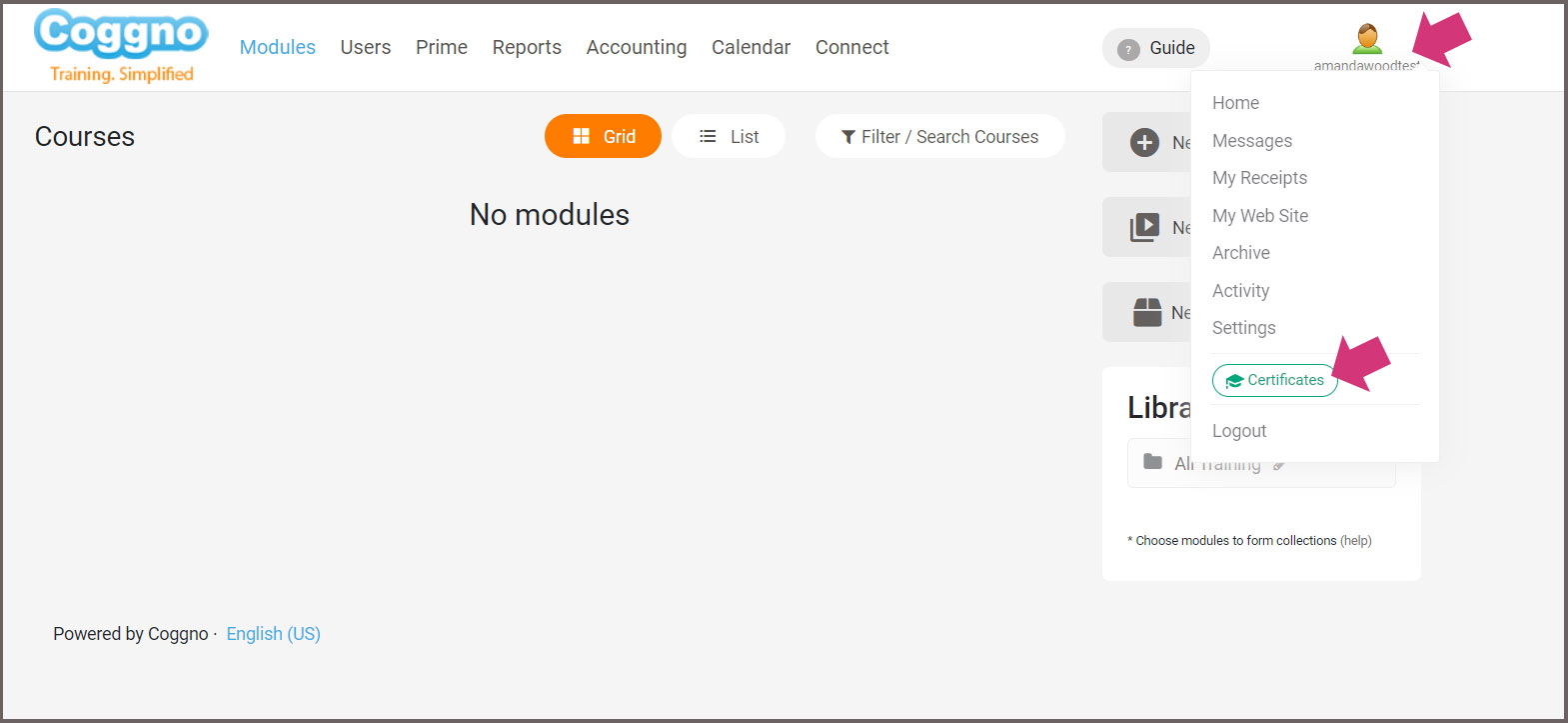 3. Click the Download link to save a copy of your certificates on your computer.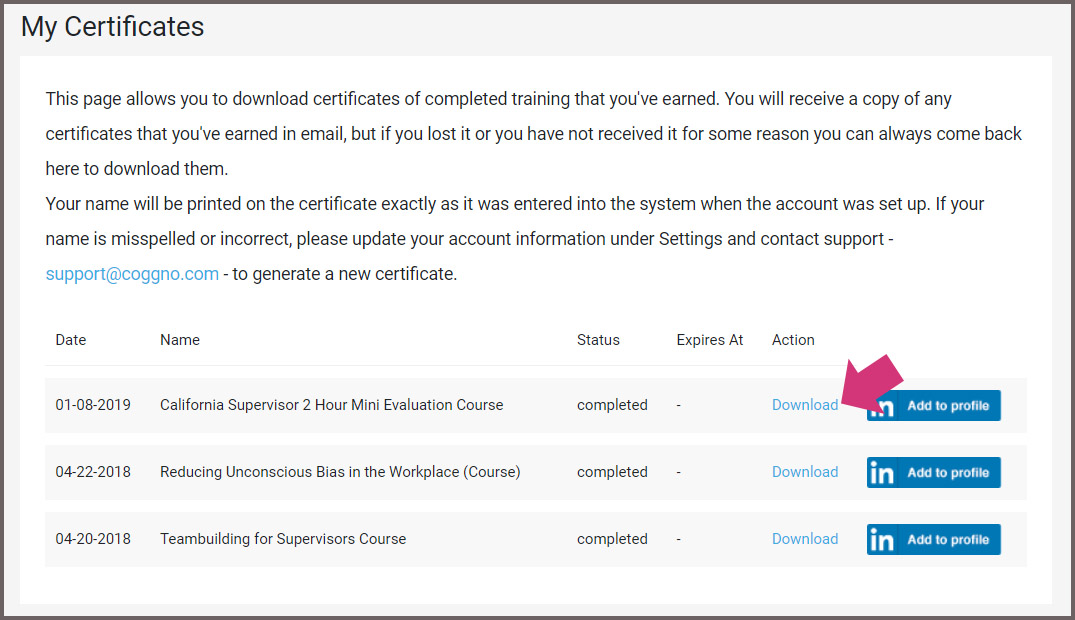 For Training Kiosk and Training Hub Admins (accessing users' certificates):
1. Login to the admin account

2. Click on the Users button

3. Either go to your Groups or your list of Users, click on the name of the user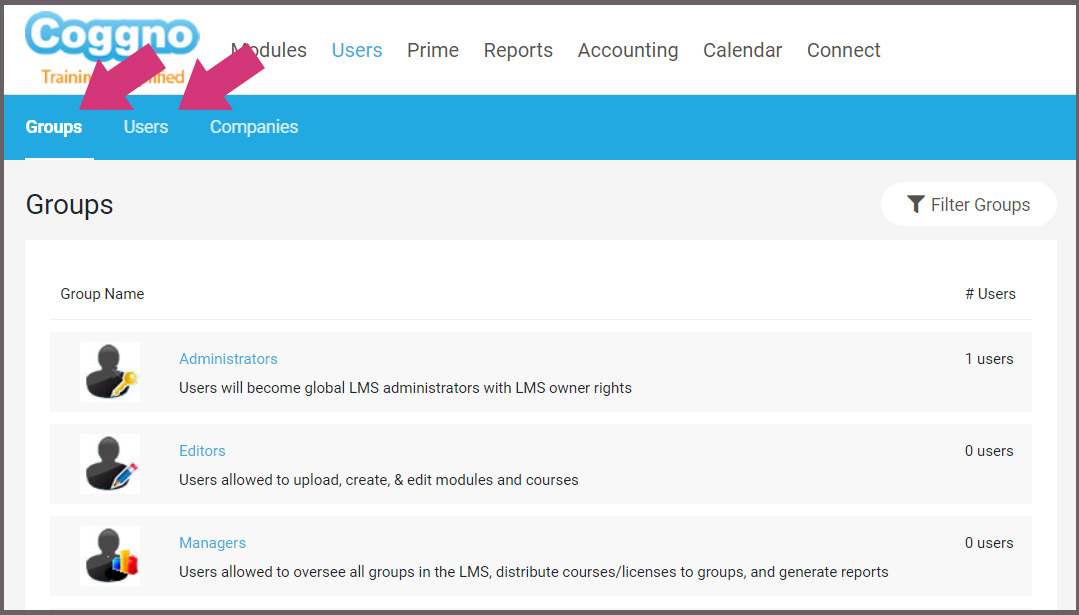 4. Scroll down to the Certificates portion, click on the three-dot icon beside the name of the course and click the Download as PDF option.