In the Users tab, you have the functions that will allow you to create Groups, Users and Invite Users.
First Create a group, this will allow easier management of your learners and quick deployment of your course. You can create unlimited Groups, and specify who and what they represent by titling them.
To Create a Group, click on the New Group link. Enter a Group Name that describes that group, and, if you like, upload an Icon for visual representation of that group.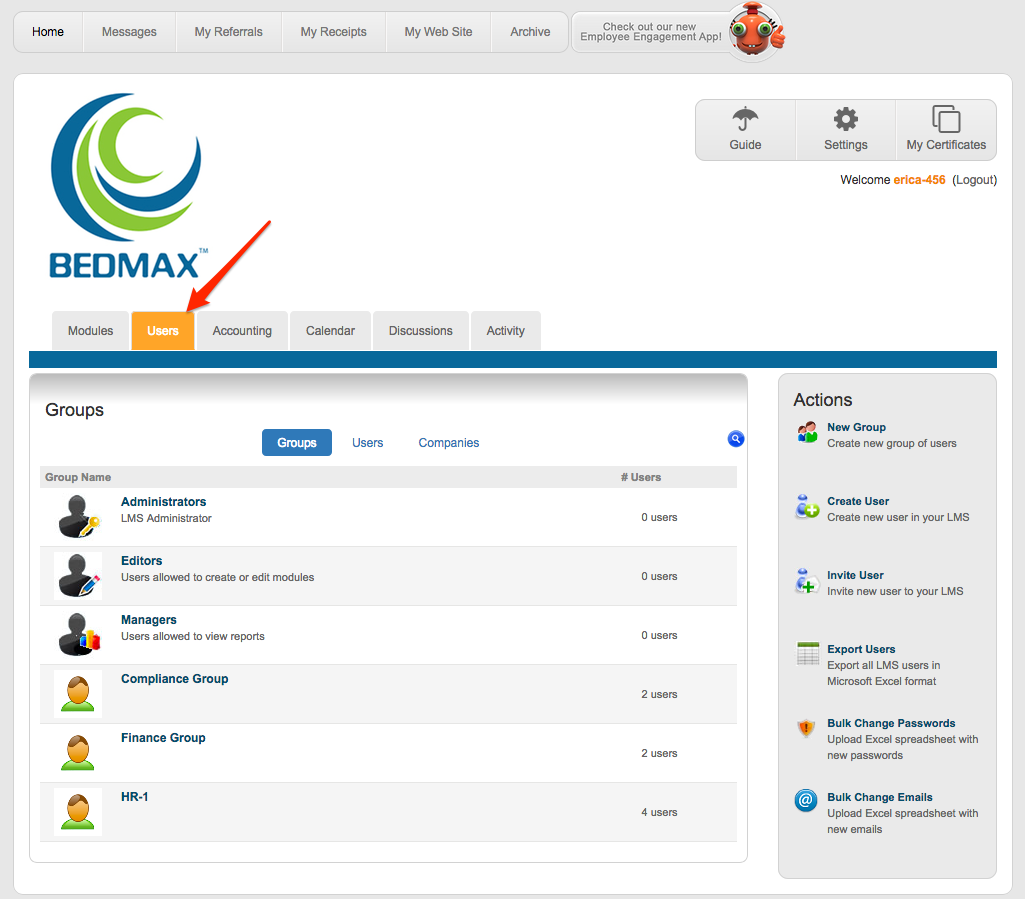 Once you created your new Group, you can add users via:
Import Users - uploading via a spreadsheet, prepopulated with your users' login credentials
Invite User - individually invite users, by using the Invite user link, enter email address of user you are inviting)
In both cases, your trainees will receive an email notification advising them of their participation in the group and how to begin training.
By checking the box next to their name, you can designate one or several people in the group as the group administrator, which gives them the ability to look down into the group, see activity, reporting, and results of the members of the group.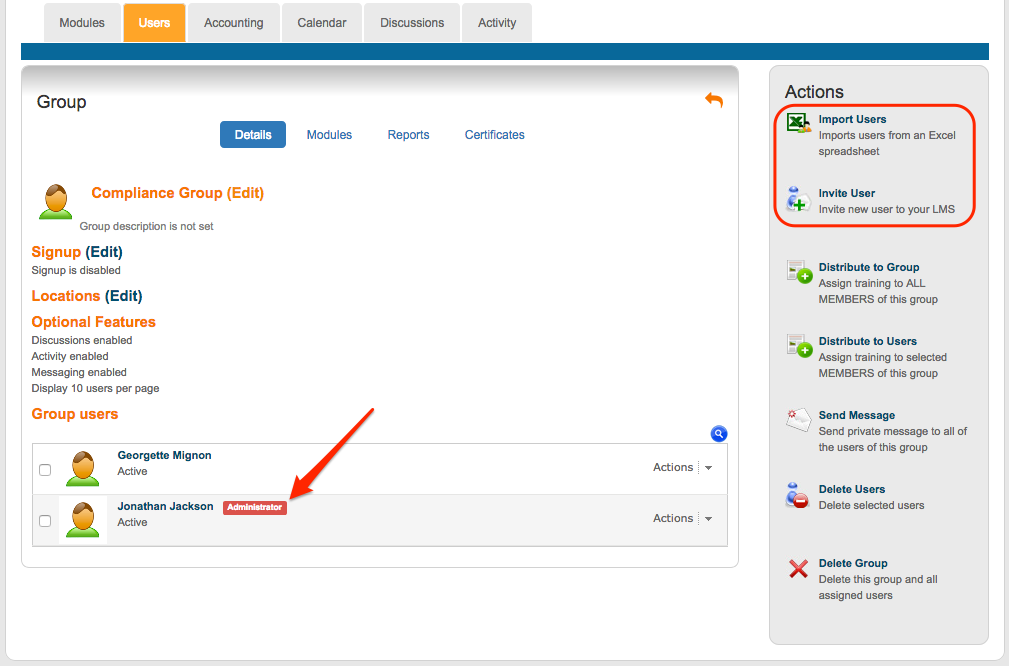 NOTE:
You can delete Users individually by clicking on the Delete Users link
If you no longer have a use of the Group you created, you can Delete the Group entirely.
If you have more trainees in the group than the number of licenses to a course you have purchased, you can always purchase additional licenses