You can categorize your Learners and the modules/courses they have access to by segmenting them into Groups.
First Create a group, this will allow easier management of your learners and quick deployment of your course. You can create unlimited groups, and specify who and what they represent by titling them.
To Create a Group, click on the New Group button. Enter a Group Name that describes that group, and, if you like, upload an Icon for a visual representation of that group.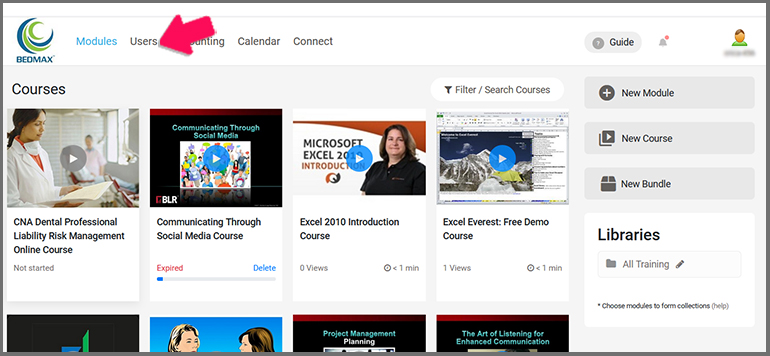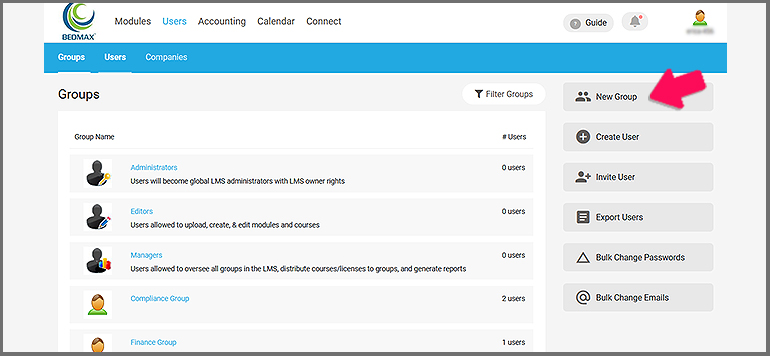 Next, you will have the option to create a group name and upload an icon for each group. Press "create".