All of your sales are listed on your Accounting page.
Login to your Coggno account and go to the Accounting tab to view the details of all your transactions.
Please note that there is a $200 minimum payout and 10 business days (2-weeks) settlement period.
If you wish to withdraw your sales, click on the Withdraw Funds link to transfer your sales.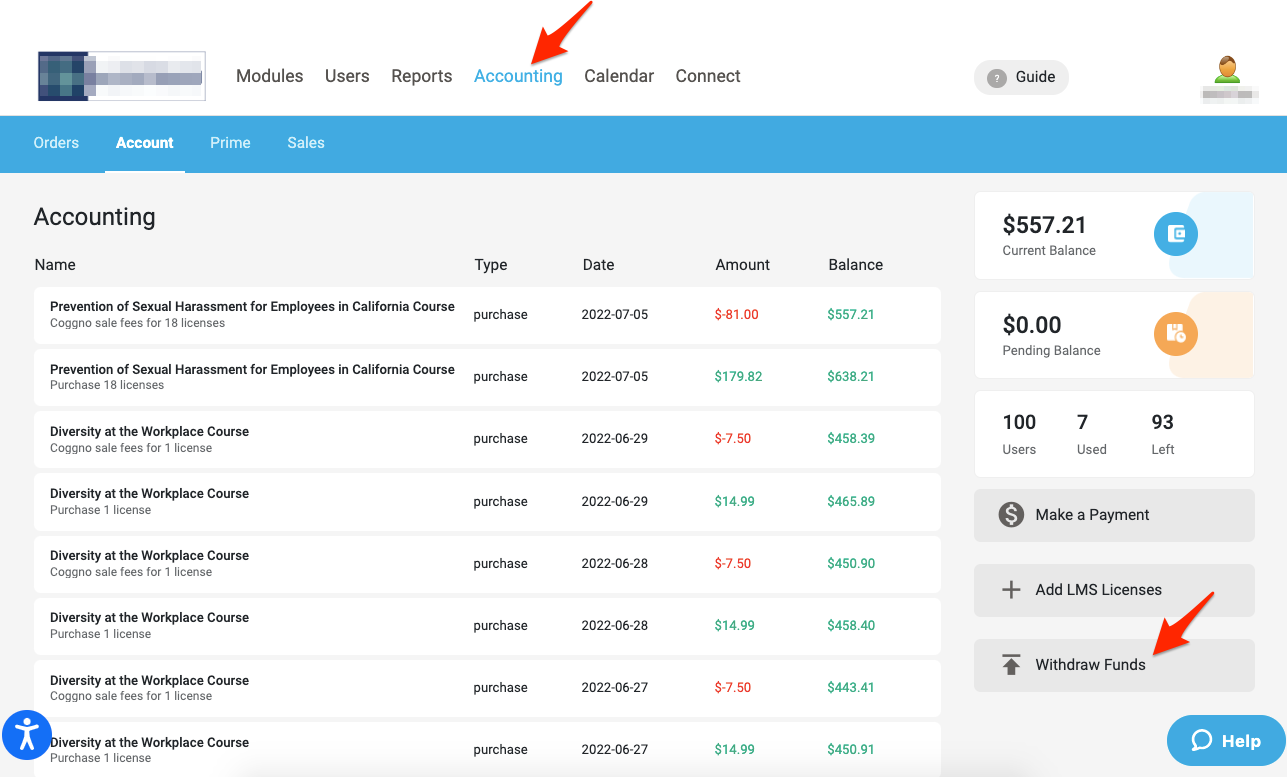 Choose Check or Paypal to withdraw your funds. Complete the form and hit submit.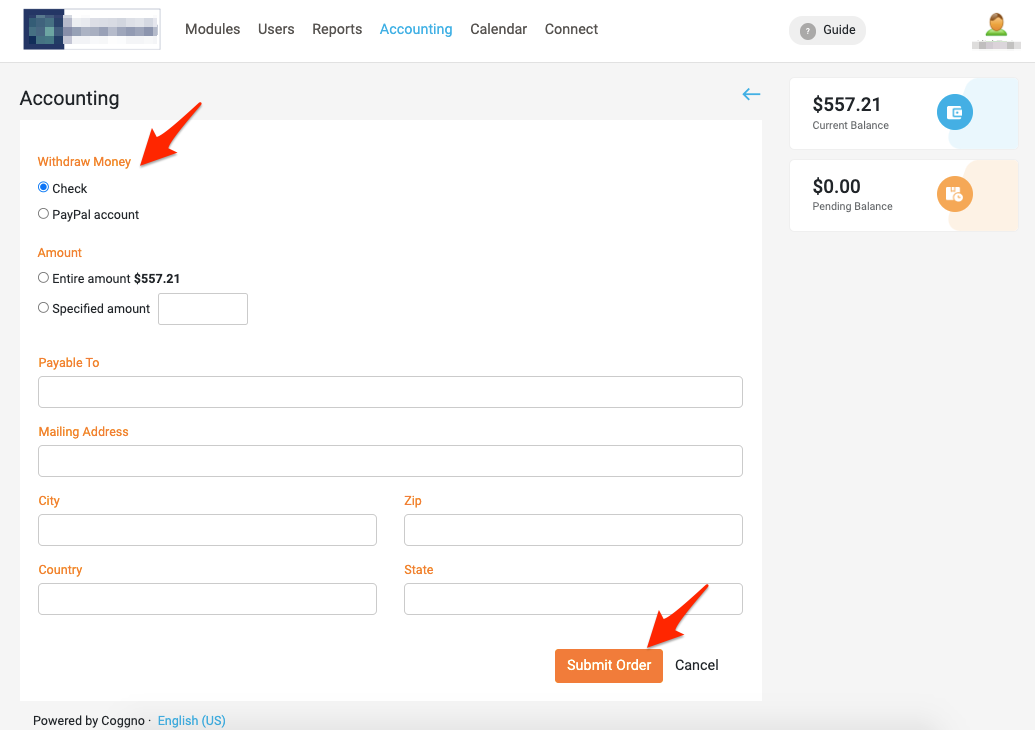 The names of the customers, course title purchased, date of purchase, and amount of the course.