Here's how to purchase additional licenses on your Coggno Training Kiosk / Training Hub
1. Log in to your admin account.
2. Click the title of the course.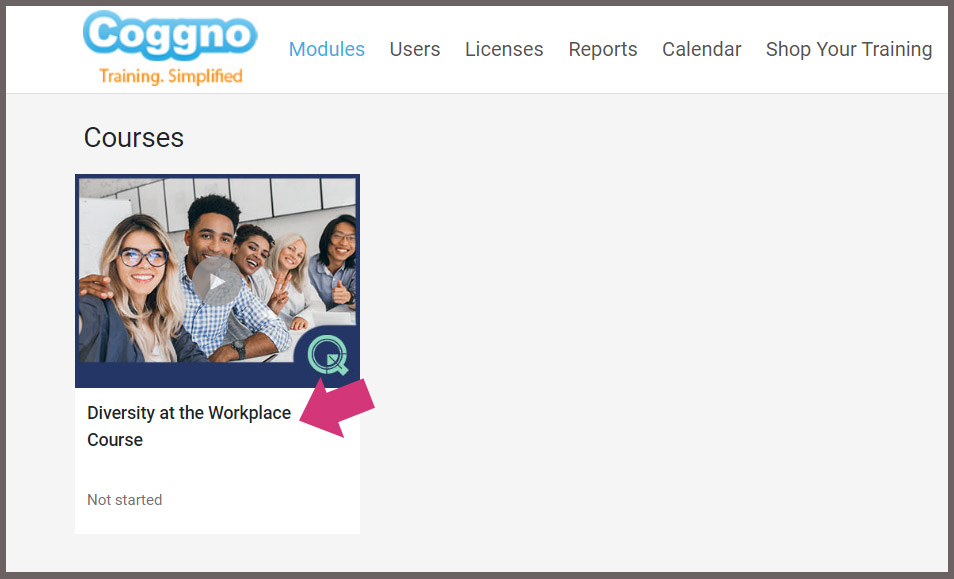 3. Click Buy More located at the right-hand side of your screen.

4. Adjust the number of courses according to the number of licenses needed (using the arrow up and down button) and click Proceed to Payment.
NOTE: PLEASE AVOID PUTTING A NAME ON THE "BUYING FOR SOMEONE ELSE" PORTION OF THE CHECK OUT PAGE. ALWAYS ADD USERS INSIDE THE ADMIN ACCOUNT.

You can also buy more on your Licenses page.